Since Philadelphia's 30th Street Amtrak Station announced in late March that it would switch from steam power to gas boilers, activists have been pushing back on the station's claims that the move aligns with a sustainable future for the city.
"That is simply a false narrative," Clean Air Council Executive Director Joseph Minott says. "Everyone who cares about climate change knows we need to wean ourselves off fossil fuels."
Amtrak's switch to boilers, provided by Philadelphia Gas Works, marks a step backward to those at the Clean Air Council, Philadelphia's oldest environmental nonprofit.
PGW's gas boilers burn fossil fuels, which release methane emissions. These emissions will impose significant externalities because methane gas is an 86% more potent greenhouse gas than carbon dioxide. The emissions may be reduced if PGW's 2021 pledge to reduce its carbon footprint is successful, but activists are wary and say fossil fuels should no longer be considered as a long-term option.
Everyone who cares about climate change knows we need to wean ourselves off fossil fuels."


— Joseph Minott,

executive director of the Clean Air Council

 
In response to Amtrak's announcement, which offered few details about the decision-making process, the Council urged the federal government to intervene and stop the switch to natural gas. In a letter written in March to U.S. Transportation Secretary Pete Buttigieg, the Clean Air Council asked to halt Amtrak's switch to gas boilers, which would take place during a renovation of 30th Street, explaining that the change would undermine President Joe Biden's mission to accelerate a transition to clean energy.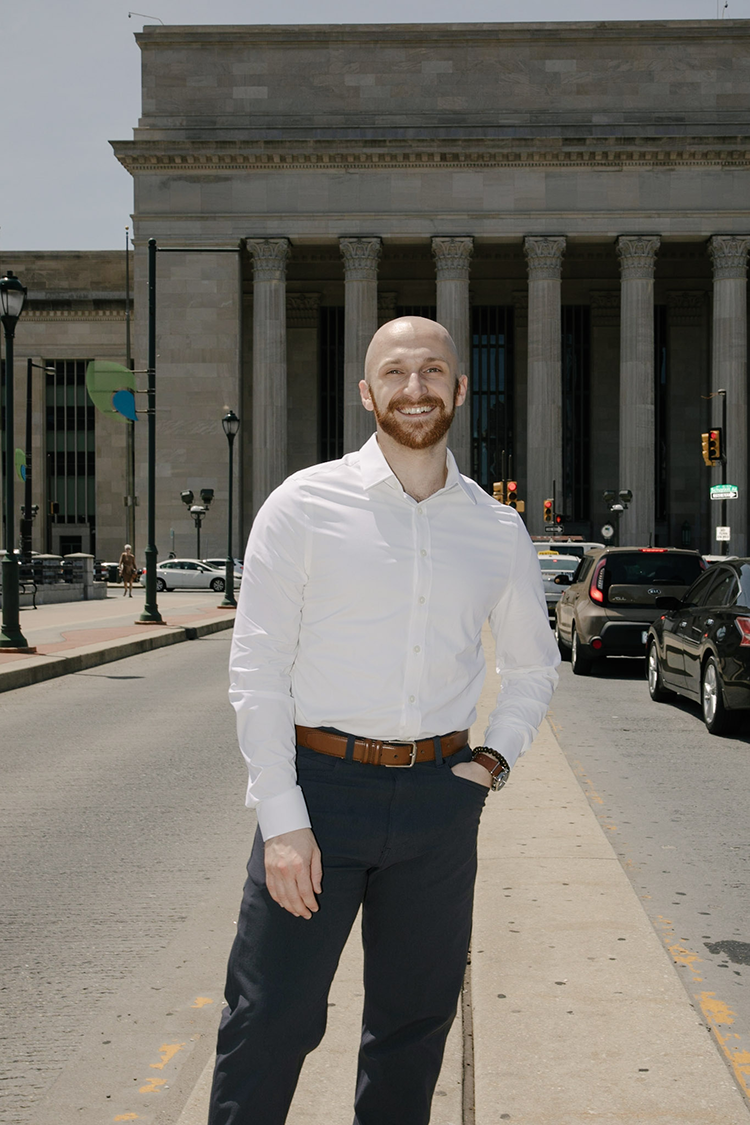 "Clean Air Council urges Amtrak to pause this ill-advised conversion and publicly disclose the reasoning underlying this decision," said Minott in the March 17 letter. "When it comes to combating the existential crisis of climate change, we have no time to stumble into decisions that could lock in greater carbon and methane pollution for decades."
The switch, activists contend, will undermine both federal and local goals. Philadelphia's Office of Sustainability announced a Clean Energy Vision Action Plan, a 2018 goal by Mayor Jim Kenney to reduce carbon emissions by 80% from 2006 levels by 2050 while emphasizing equity and health for all Philadelphians.
It's unclear why Amtrak announced a switch at odds with clean energy goals, but Amtrak isn't the only company that has signed on to PGW recently. The gas company acquired many customers this year on what looks like an aggressive buying spree.
"From what we understand, PGW is making some very aggressive offers to customers to entice them to move away from the district energy system," says Jaclyn Bliss, chief customer officer at Vicinity, the district energy system located in Center City that was initially in contract with Amtrak.
Amtrak declined Grid's request to comment on the switch from steam power to natural gas.
A future with Amtrak's methane
While it may cost less in the short term, Minott says if Amtrak switches from steam power to natural gas, there will be monumental effects on the environment and, eventually, the company's wallet.
"[Amtrak] will be investing in new infrastructure for burning a fuel we cannot afford to burn if we want to avoid the worst of climate change," Minott says.
A large component of natural gas is methane, the primary contributor to the formation of ground-level ozone, a hazardous air pollutant and greenhouse gas, exposure to which causes 1 million premature deaths every year.
If Amtrak does indeed sign a contract with PGW, it will be significantly increasing its carbon output. According to a new Vicinity Energy report, Amtrak's switch to gas boilers will increase its carbon footprint by 1,840 tons per year for the next 30 years — three times more than Vicinity's carbon intensity.
"When you switch to something like a natural gas boiler, they stick around for a while," Vicinity's Bliss explains. "You've made a commitment for decades to that particular piece of equipment, which is 20 to 30 years. So that is 40,000-plus tons of carbon just from that one building in Philadelphia."
In addition to environmental factors, the methane gas industry could in the future burden Amtrak's finances. The cost of gas heat, like all energy reliant on fossil fuels, may be subject to price shocks and global market fluctuations. Gas prices have spiked in the last two months due to Russia's invasion of Ukraine.
"Switching from the steam loop to PGW service will lock Amtrak into polluting methane and uncertain price spikes," Minott says.
Leaky pipes and competing visions
In 2014 Mayor Michael Nutter's administration tried unsuccessfully to offload PGW to a private company in anticipation of business suffering in a future economy transitioning from fossil fuels.
Eight years later, PGW released an action plan to lessen methane emissions by 80% by 2050. Titled "PGW's Methane Reduction Program," the plan aims to meet these targets by replacing old, corroding pipes buried across the city to stop methane gas from leaking into the air — upgrading up to 30 miles of its natural gas mains with new, modern pipes each year. For each further mile installed, emissions along the new main are reduced to near zero, PGW's report says. At this pace, PGW anticipates that all of its unprotected steel service lines and cast iron mains will be replaced by 2038 and 2058, respectively. Its plan also includes monitoring leaks to reduce the number of leaks in its distribution center.
PGW's infrastructure is currently responsible for 72% of the methane emissions from its internal operations.
While methane leaks are a major factor to its emissions, PGW will still be supplying a fossil fuel: natural gas.
Vicinity Energy, which already delivers energy with an overall smaller carbon footprint, is also implementing a program to bring its carbon emissions to zero.
Vicinity has transformed district energy over several decades, moving from coal to natural gas and now to Combined Heat and Power (CHP), a system that efficiently generates electricity and thermal energy using various technologies. At Vicinity, CHP utilizes a cogeneration unit that generates thermal energy that simultaneously harnesses for steam and electricity.
According to Bliss, Vicinity has a three-fold plan to eliminate its carbon footprint. If executed, Vicinity will first introduce electric boilers at its central facility. The electric boiler is designed to take electrons from the grid and then use these electrons to generate steam to distribute to Vicinity customers. The second phase will use a heat pump to harness energy from the Schuylkill River. Bliss says the process will return clean water to the river with no increase in the temperature. In the third step, Vicinity will purchase green power from the grid and use it to create thermal energy.
Bliss says Vicinity is in the process of acquiring an electric boiler to begin the first phase of its three-fold plan.
One of the primary advantages Vicinity has, according to Clean Air Council legal fellow Joseph A. Ingrao, is that nothing needs to be built for energy to be delivered.
"Vicinity's power plant will generate the heat for the steam loop whether 30th Street Station uses it or not, while switching to gas heat means investing in new on-site boilers and miles of new pipes that will leak dangerous methane into the station and throughout the city," he says. "These pipes and boilers will quickly become stranded assets as the City, State, and country pursue their climate goals and transition away from this dangerous fossil fuel."