Supporting local restaurants during the pandemic is a double-edged sword.
With inconsistent and insufficient federal, state and local government intervention, many of our favorite eateries are barely able to keep their doors open (if they haven't shut already). Although, Philadelphia's government deserves praise for the expedited expanse of outdoor dining during the pandemic, the prime way many of us have chosen to support restaurants is by ordering take-out and the piles of to-go plastic and styrofoam containers that accumulate after just one meal have become yet another challenge of the pandemic.
This challenge is not just a burden to environmentally minded people who never leave home without a reusable to-go coffee mug or who take many other actions to reduce their waste.
As the Philadelphia Inquirer reported this summer during the City's trash collection crisis, residential trash was up 30% due to pandemic stay-at-home orders. This correlated to an almost 70% drop in commercial trash according to WasteDive.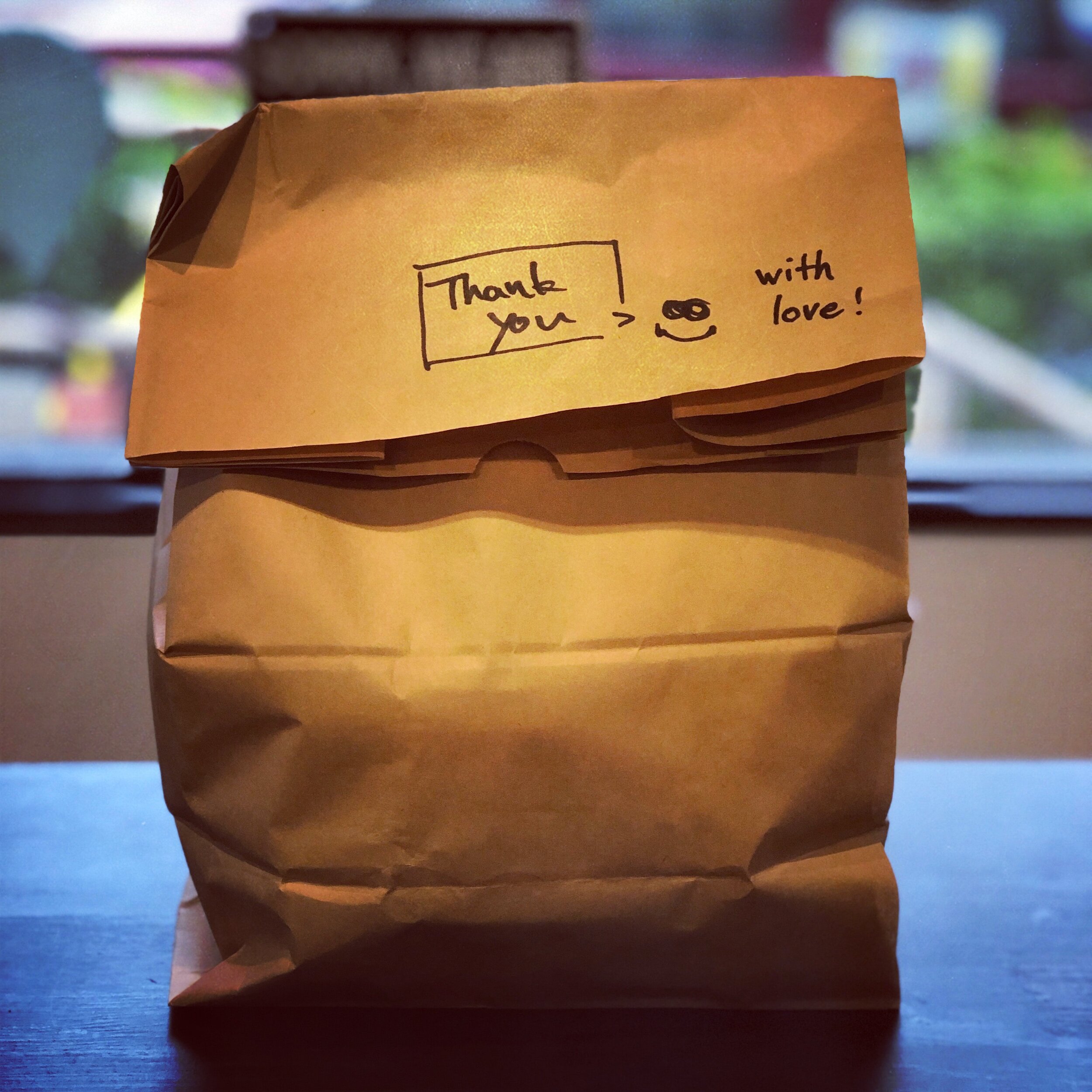 But it's not just municipal and commercial waste management budgets that are feeling the pain. I asked Anhban Tran, manager of the fantastic Kensington Vietnamese restaurant Thang Long, how the increased dependence on take-out containers to meet demand is affecting his business.
 "With the rising cost of inventory [such as containers], it's tough to manage without increasing prices. Our menu prices had to jump up significantly and there are customers that don't like it clearly, but we're trying to compete and stay affordable," he said.
 Of course, being in business and having to deal with containers is better than not being in business. But the increase in residential trash due to the increase in to-go containers is a problem that needs a solution. Luckily, before, and even during the pandemic, many innovative companies have been working on reusable to-go alternatives.
The global circular economy investment company Closed Loop Partners has been working for the past few years with partners like Starbucks and McDonald's on the NextGenCup Challenge. CLP has been researching, developing and testing technology that can make a reusable to-go cup as ubiquitous as the non-recyclable single use white cups we've all become so accustomed to. You can read their full report here.
The longest running example I know of is GoBox in Portland. Founded in 2011, GoBox offers a reusable container system for food trucks in downtown Portland. Consumers use an app to confirm that they bought food in a GoBox from a participating food truck, the consumer then affirms on the app that they returned the container to a drop off point and GoBox collects, cleans and puts that container back into use.
 Locally, Alisa Shargorodsky of ECHO Systems has been working to build a local network of businesses, organizations and people to create cooperative channels for the circulation of reusable materials. Shargorodsky has worked with entities like the Weaver's Way Cooperative grocery stores in Mt. Airy and Chestnut Hill to expand their use of reusable to-go containers in-store. And she sees many opportunities to expand this model—which would mean less money spent on single-use items, increased consumer awareness, and reduced waste disposal costs for the City as well as other organizations that manage waste for commercial areas.
This is something that Tran could certainly get behind to address the increased cost of to-go containers that also contribute to more waste. Tran already took a risk on moving to a to-go pho container shaped like a proper bowl (before this, the restaurant was using tall, narrow plastic tupperware containers) to make it easier for consumers to eat on the go without the need for even more packaging, which has been very well received by customers.
When it comes to introducing a reusable system, he's intrigued but does worry how his customers would respond to the change and the potential for a reusable container system driving up costs. In his opinion many restaurants would have to be on board throughout Philadelphia. And he would certainly want to avoid any third-party company that manages the containers from taking a cut of his profit like delivery apps are already doing.
Shargodrosky also sees a challenge in the misinformation that has been spread by the single-use plastic industry that reusables are somehow more likely to have Covid-19 on their surfaces than single-use plastics, which led to many grocers banning reusable bags from stores and cafes from banning reusable mugs at the start of the pandemic. (Refuting the rumors, more than 100 scientists published a statement saying that reusables were safe during the pandemic).
But what both Tran and Shargorodky do agree on is that the City could do more to support reusables. Before I left my position as Zero Waste and Litter Director, we were working to assess all health regulations to ensure that they are compatible with food businesses adopting reusable to-go containers. And the City must continue this work.
Shargorodsky goes further by stating, "The City should provide grants to [reusable container companies] to make it easier for them to roll out their programs and they could also provide tax incentives to local participating food service establishments. This could look like a rebate at the end of the year on investments that businesses have made to source reducing efforts."
Tran agrees and adds, "If the City funded and subsidized costs for restaurants, I'm sure other shops would start using it if it costs less than what's currently in place."
My hope is that there are other local innovators and entrepreneurs like Shargodrosky who can develop these systems to create a reusable container system marketplace for restaurants to choose from. I also hope that there are more restaurateurs like Tran who are willing to make the transition. And finally, I hope the City can set up the right conditions to support and expand the whole system.
 But, as Tran reiterated, "End of the day, everyone has to be on board to make the change."