When it comes to horse-drawn carriages in the city, the idyllic clip-clop of hooves on black top may be what comes to mind for most. That, and watching tourists take in the sites in Old City as everyone else on the road tries to get past on our bikes or in our cars.
What most of us don't see is the sight of broken down horses after they're too worn down to continue pulling carriages. After all, who would want to take a date for a romantic cruise around the park if the ride came with seeing the effects of crippling arthritis and bone degeneration within the very animals whose majesty helped sell the rides in the first place?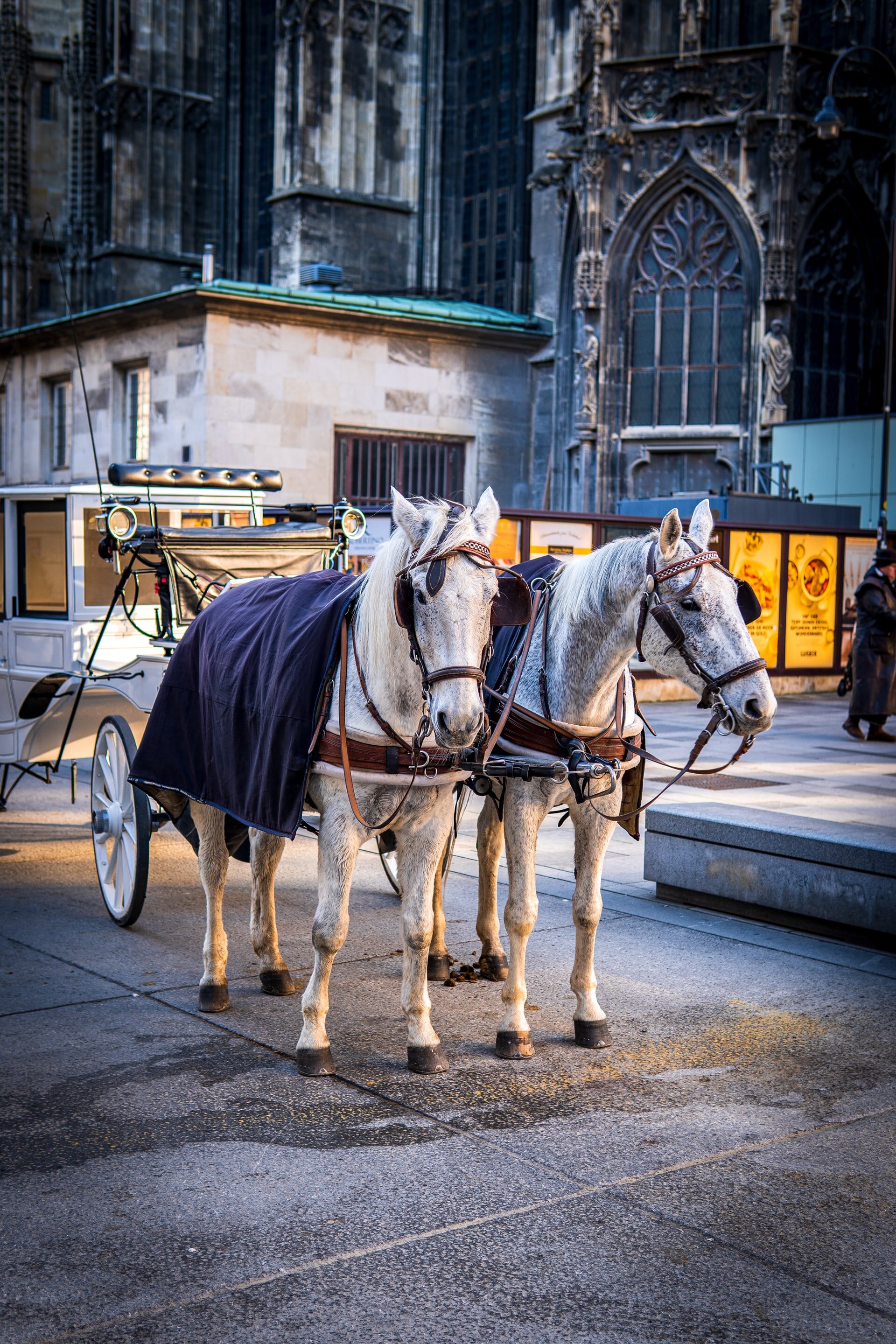 But someone needs to look out for the horses—and that's why Janet White founded Carriage Horse Freedom, an advocacy group that has a simple goal: to push for a legislative ban for horse-drawn carriages in Philadelphia.
White is hopeful that a bill could be introduced soon that would bring Philadelphia on par with Chicago, Salt Lake City, Montreal, Amsterdam, and Guadalajara in banning horse-drawn carriages. Her optimism is largely shaped by how Councilmember Mark Squilla has taken up the issue.
In 2017, White pressed the city on the inhumane conditions at the Philadelphia Carriage Company at 13th & Callowhill. Squilla joined an inspection conducted by L&I and Animal Control that eventually resulted in the stable's closure after scores of code violations were uncovered.
Besides the extremes of hot and cold, the persistent vehicle exhaust they are exposed to, and the punishment of pounding on asphalt day in and day out, is the lack of adequate care and housing for the animals.
The horses, White says, were confiscated by the city instead of being allowed to be placed up for auction where being sent to slaughter is a possibility.
That closure left one carriage company in operation in Philadelphia: The 76 Carriage Company at 1648 North Hancock St. in Kensington.
But that property could soon be turned into a mixed use, residential/commercial property. The interested developers went through the civic design review process on April 20. They are then meeting with the zoning board on May 19 where they'll seek a variance for yet another mixed use "modern design" building.
White, however, is not counting on developers to put an end to horse-drawn carriages in Philadelphia.
"The ban is essential," White says. "76 Carriage Company is a huge company. They run the trolley and bus tours. It's not enough because it could start up with them or with anyone else. We see so much support via our Facebook page and when we do demos in the city," White says, alluding to partnerships with other activists such as the animal rights group, Revolution Philadelphia. (The group staged a protest against the use of carriage horses with Carriage Horse Freedom on April 25 at Independence Hall.)
The most pressing reason is the myriad of health issues that occur when taking already overworked horses—many bought at auction after years laboring on Amish farms, White says—are put to work on city streets. Besides the extremes of hot and cold, the persistent vehicle exhaust they are exposed to, and the punishment of pounding on asphalt day in and day out, is the lack of adequate care and housing for the animals.
"It's not only the carriage horse working hours that are dangerous and a problem," says Dr. Holly Cheever, a veterinarian who is on the leadership council of The Humane Society Veteran Medical Association, which detailed just how detrimental the practice was to any horse's health while endorsing a ban on horse-drawn carriages in a letter addressed to Councilmember Mark Squilla in April of 2019.
"What a horse needs psychologically and physically cannot be supplied in downtown Philadelphia," Dr. Cheever says, stating that the lack of space for horses in city stables prevents natural activities such as stretching and rolling on the ground as well as socialization with other horses.
White has also worked with doctoral students and liaised with experts who have studied shifting trends in tourism. She says that horse-drawn carriages are less popular with younger generations.
"Millenials really don't have interest in this practice," White says.  "They're more concerned about animal welfare," she says, pointing out how tourism experts know that a growing demographic of tourists can choose to avoid cities with horse-drawn carriages.
As an alternative, White says electric horseless carriages could be implemented in Philly, as they have been  in cities like Mumbai and Cologne, Germany.
She hopes that Philly will be the first city in the U.S. to adopt them.
"We've been meeting with electric carriage designers. [They're] run by lithium batteries. The only thing missing is the horse. It has the same look. It's cruelty free," she says.
And no jobs would be lost, with White adding that the city could even push to have the carriages built locally.
While White says Councilmember Squilla loves the idea, she is covering all her bases by tying a proposed ban to Councilmember Katherine Gilmore's Richardson's push for a comprehensive road safety bill. This is because horses in traffic are an accident waiting to happen, according to Cheever.
And as for the horses, they would go to sanctuaries, such as the one run by Equine Advocates in Chatham, New York. There, White recently visited Mark, a former Philly carriage horse whose zest for life, she says, exceeds the myriad of injuries and ailments he accrued on city streets.