In late October, the Public Health and Human Services Committee of Philadelphia's City Council sent a bill that would regulate the use of pesticides on public land to the full council for a vote Thurs. Dec. 03.
The bill, titled "Healthy Outdoor Public Spaces," was introduced by Committee Chair Councilwoman Cindy Bass. The bill only targeted public lands, as Pennsylvania law prevents the City from regulating their use on private land.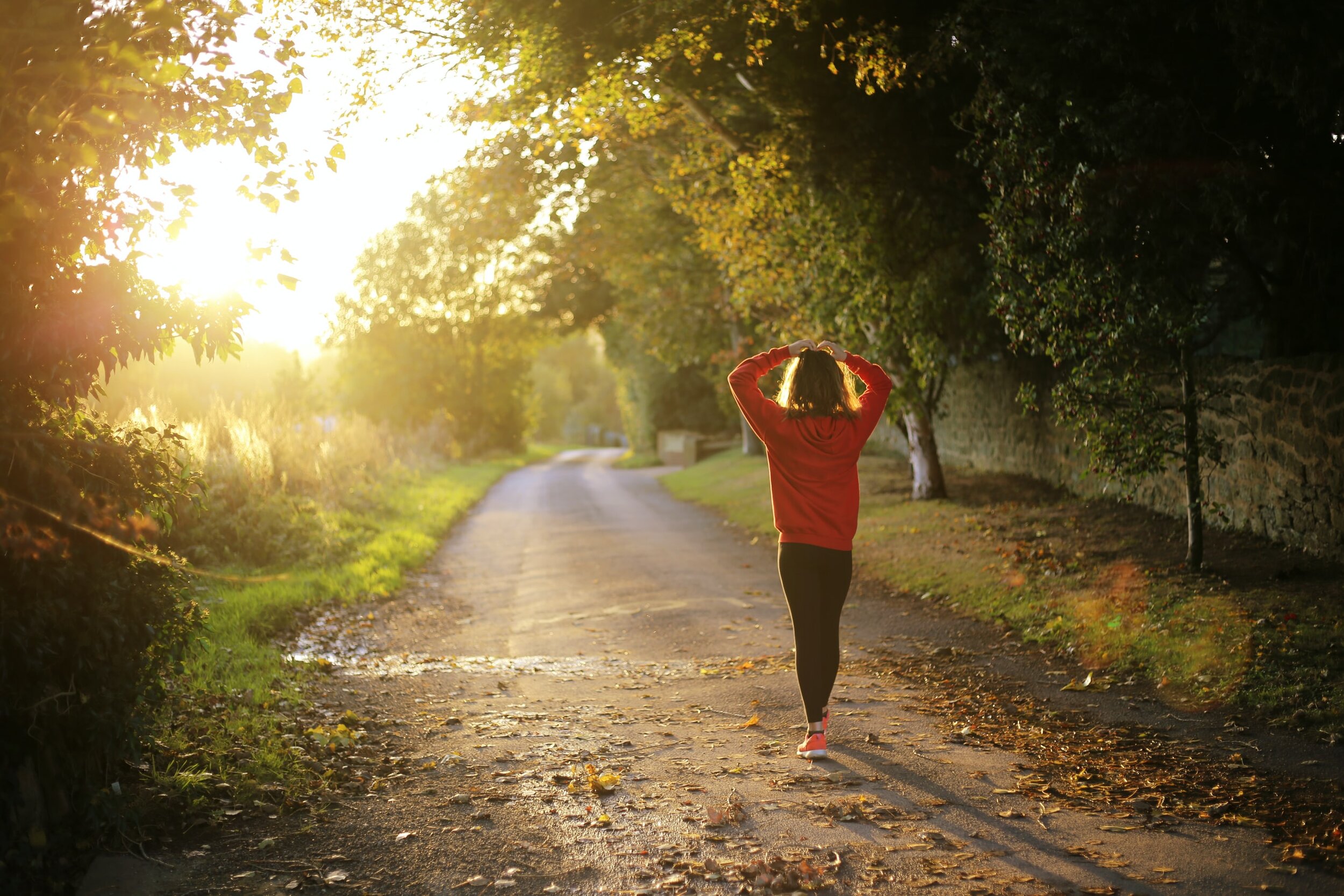 "The goal is that we're protecting people who use our parks and lessen[ing] their exposure to synthetic herbicides containing chemicals that are toxic," says Sabrina Aponte, legislative aid to Councilwoman Bass.
Aponte says the bill was developed in collaboration with Toxic Free Philly, a volunteer group dedicated to restricting the use of synthetic pesticides on city grounds.
"We went to City Hall and met with most of the Council members with a draft of the bill, and Cindy Bass was the first to take us up," says Toxic Free Philly committee member Sadie E. Francis.
Toxic Free Philly was founded in 2018, according to Francis. "A lot of us were independently very concerned about pesticide use on public land because many of us had witnessed it firsthand," she says. The Toxic Free Philly campaign draws connections between pesticide use and high rates of cancer, asthma, and other illnesses in Philadelphia.
"We've always framed it as a public health crisis, because that's what it is," Francis says.
Maura McCarthy, executive director of the Fairmount Park Conservancy, corroborates that park goers have expressed concern in the past.
"I often had reports from park goers who would walk through where active spraying was going on. It wasn't signed," says McCarthy.
McCarthy pointed to other problems with how the City applies pesticides to public land, including similar unannounced spraying for mosquitoes by the Department of Public Health, and a lack of public transparency about pesticide applications overall.
"I've never seen a map of the city showing where these [sprayings] have been done [that's] available to the public," she says. There is no publicly available map, although the City maintains one that includes sprayings for its own record keeping.
City agencies and contractors are required by state law to maintain records of pesticide applications, but the records are currently not shared with the public.
"We put in several Right-to-Know requests for reports and were told no reports were kept," says Toxic Free Philly's Francis.
In addition to reforming the City's record keeping and reporting of pesticide use, the bill would ban the use of synthetic herbicides (those not approved for use in organic agriculture by the National Organics Standards Board).
Experts on ecological restoration and invasive species management noted the challenges of completely prohibiting synthetic herbicide use, as proposed by the bill.
David Jackson, forest resources educator for the PennState Extension program, emphasized the need to incorporate herbicide use in order to control invasive plants.
The herbicides are important on top of other control methods including cultural (practices such as cleaning equipment to avoid transporting seeds), biological (introducing organisms that eat or infect invasive plants), mechanical (methods like weeding or cutting).,
In a highly-impacted urban landscape, cultural controls have limited impact, and there are no proven biological controls for most invasive plant species. Jackson says that mechanical means like cutting and pulling are important but have their limitations.
"Cutting is expensive. Sometimes it's not even safe," Jackson says. "Repeated cutting can alter a habitat. I've read things where you have to mow 5-6 times a year for several years to get root systems to be exhausted. But you're also mowing native plants. A mowed landscape is not a desirable condition for natural areas."
Jackson educates land managers on invasive plant control, including tree of heaven, an invasive tree that is also the primary host species for spotted lanternflies. "Many people just cut it down, so what did it do? It just sent up more sprouts," he says.
Spotted lanternfly control has focused on killing trees of heaven to deprive the insects of their favorite food source. Without chemical herbicides, tree of heaven control, and thus spotted lanternfly control, becomes much more difficult.
"When you have limited money, manpower, and time—the chemical controls, they're effective," Jackson says.
Arthur Gover, a specialist in invasive species with the PennState Extension program agrees.
"There are just unique things that herbicides can do. They can move through a plant. You can put them on the leaves and they will kill the roots," says Gover. "As we speak, all the organic-approved materials are burn down materials. They'll affect what's above the ground but they don't affect what's below the ground."
The proposed synthetic herbicide ban would make it impossible for City land managers to fight invasive species as they do now, something that both the bill's proponents and its opponents agree on.
"This is a paradigm change, not a product swap. We're talking about a wholly different way of managing public lands," Francis says. She acknowledges that fighting weeds without synthetic herbicides would cost much more but says this could also be seen as a good change.
"Another way to look at [that] is another reason Parks and Recreation should get more money and hire more people," she says. "We think investing in parks and jobs for people is a really good way to spend City money."
The ban proposed in the Healthy Outdoor Public Spaces bill would be the most restrictive passed by any large city in the United States. Toxic Free Philly's website notes that although more than 100 local governments have passed pesticide bans, they generally ban specific pesticides or provide exemptions for certain uses. For example, in October of 2020 Baltimore broadly banned synthetic pesticides, including insecticides but retained exceptions for limited uses, such as the control of invasive species.
Much of the pushback against the bill, for example from Parks and Recreation, is based on its lack of such exemptions, as Tom Witmer, operations manager for Natural Lands Restoration at Philadelphia Parks and Recreation, explains.
"We're using all the ways to manage [invasive plants] that are available. Herbicides are one of the most useful tools in our toolbox to do that," says Witmer.
Witmer, as well as several others I spoke with, draws a contrast between how herbicides are applied in agriculture versus in ecological restoration.
"We use mechanical means in concert with herbicides, so we might cut during the winter and then a basal application [applying pesticides to the stump to kill the roots] so you're applying on a smaller area," he says.
Witmer also emphasizes the ecological costs of working without herbicides. "Trying to establish the diversity of native forest—species, structure—translates to really expanding niches for wildlife," he says.
For these reasons, he disagrees with the idea of eliminating pesticides carte blanche.
"People are not seeing the whole picture," says Witmer. "They're not seeing what happens to a whole forest if you don't manage it. It's swamped by plants like porcelain berry that overwhelm the trees and you're left with a jumble of vines."
Jackson, the forest resources expert, further points out that by clearing invasive plants to make room for more native varieties, we are also making more room for other creatures up the native food chain.
"[On] native trees, you'll see 100+ species of caterpillars," says Jackson. "Tree of heaven, two species, and they're not native. If our habitats are taken over by these invasive plants, the food web crashes."
John Jensen has seen this too. Jensen, a stewardship manager for Riverfront North, works with Parks and Recreation and the Fairmount Park Conservancy to fight invasive plants on riverfront parks in Northeast Philadelphia. His organization works on  restoration projects like riparian forest restorations, meadow restorations, native pollinator corridor installation and maintenance.
"I primarily use manual and mechanical removal. I also do that so that for the limited herbicide I have access to, I'm able to maximize its impact," he says.
City contractors apply herbicides on Riverfront North-managed land twice a year, once with glyphosate (the active ingredient in popular brands such as Roundup and Rodeo) and once with clopyralid (brand name Stinger), targeting invasive plants such as mugwort, Canada thistle, Japanese knotweed, and bush honeysuckle.
Jensen describes how the Riverfront North crew uses mechanical methods to reduce the amount of pesticides needed to control the invasive plants, for example cutting Japanese knotweed in June to deplete the plants' energy, so that it takes less herbicide to kill them when they're sprayed later in the year.
Without herbicides, "I think we would maintain a lot more of our spaces as just mowed lawn. So we would lose all the habitat benefits of these meadows," Jensen says.
The Healthy Outdoor Spaces bill bans all synthetic herbicides on public land, but generalizing about the health risk of all such herbicides is misleading, according to Marilyn Howarth, a physician with the Center for Excellence in Environmental Toxicology at the University of Pennsylvania.
"You can't talk about the risks of herbicides because the class of chemicals under herbicides is huge, and it's a series of very different kinds of chemicals with very different kinds of actions," Howarth says.
Haworth points to the World Health Agency's International Agency for the Research on Cancer's classification of agents (agents can be substances or practices) by how likely they are to cause cancer.
Known carcinogens are in Group 1—these include notorious substances like asbestos and benzene, as well as practices like consuming alcoholic beverages.
Group 2 has two sub-lists, wherein 2a lists probable carcinogens. These include eating red meat, drinking very hot beverages, and glyphosate.
"In other words there is a lot of data, some animal studies, some epidemiological studies, it seems likely, but it seems like we haven't done enough science to be sure," says Howarth.
The research done so far includes animal studies, which are limited in how well they translate to human encounters with the chemical and big studies tracking people who work with pesticides, in some cases farm workers who spray them. In those, it is hard to tease out the effects of one chemical like glyphosate, since the same workers apply all sorts of chemicals. Some studies show an increase in the rate of non-Hodgkin's lymphoma, a type of blood cancer, and some don't—but no correlation as clear cut as you might have with something like asbestos.
Glyphosate is the most used herbicide in human history with almost 20 billion pounds sprayed worldwide since 1974. More than 250 million pounds of glyphosate are sprayed on agricultural crops in the United States every year, according to the United State Geological Survey.
"Glyphosate is an herbicide that has had a fair amount of research done on it," Howarth says. "That research has shown some pretty significant ecological impacts in terms of other species. It is suggestive that it causes cancer in humans but it hasn't been proven. There's also some science that it may have an impact on certain other metabolic processes."
List 2b includes possible carcinogens, meaning there are, "some suggestive studies but nothing yet in humans," says Howarth. These include 2,4-D Amine Weed Killer, a commonly used herbicide mentioned in the Healthy Outdoor Spaces bill.
The dose makes the poison, and several people I spoke with pointed out that glyphosate and other synthetic herbicides break down quickly in the environment, meaning any exposure risk to the public decreases soon after application, and that health impacts for staff and contractors depend on personal protective gear and safe handling of the chemicals.
Howarth says she would start with an examination of pesticide use on public land.
"That approach would be to take a look at all the processes by which these chemicals are being used such as where they're being used, how they're being used, are they certified pest control operators, is training adequate," says Howarth. "A deep dive into the process rather than just banning it."
Howarth supports giving people enough information to make choices about their exposure to pesticides. "When we do have the application of pesticides on public property people should have the ability to look it up," she says, "they should know if there has been a pesticide application in that park, they may decide maybe I'll go next week."
Fairmount's McCarthy acknowledges the bill, and the questions it provokes, are shrouded in controversy.
"It's a complicated issue, people like a simple answer," says McCarthy, who welcomes some elements of the bill such as better reporting and more transparency about pesticide applications but does not support the complete herbicide ban.
"Philadelphia is blessed with lots of n
atural lands," she says. "They're riddled with invasive plants, so we're going to have to take an active role in restoring them."
At hearings on the bill on October 29, Philadelphia Parks and Recreation Commissioner Katherine Ott Lovell proposed amendments to the bill offering to discontinue spraying pesticides within 50 feet of playground equipment, posting notices of upcoming and recent pesticide applications, and a two-year pilot of organic control methods at selected test sites.
The committee voted to advance the bill without the amendments, according to Aponte.
Lauren Cox, deputy communications director for the Mayor's Office, says the city is looking forward to "continuing to work with members of City Council on potential compromises as this bill continues through the legislative process."
McCarthy says she is happy to see the bill spark a conversation about how Philadelphia Parks and Recreation applies pesticides.
 "I've seen more action on this than I have in 15 years," she says. "I'm hoping by the time this [article] comes out… the bill is withdrawn and the department has adopted these more responsible standards. Without [Councilwoman Bass] introducing this bill I don't think we'd be having this conversation."
View the vote Thursday here: https://phlcouncil.com/watch-city-council/.
Update as of November 19, 2020:
Councilwoman Bass has introduced an amended version of the Healthy Outdoor Public Spaces Bill. The amendment includes the establishment of a citizen advisory council and waiver process.
The advisory council would review requests for synthetic herbicide applications on City property and be able to grant waivers provided that "[s]uch use or application is appropriate to address an emergency that threatens the public health, safety, or welfare of persons; or involves an invasive species that threatens the overall health of the ecosystem and is necessary after organic methods prove insufficient…"