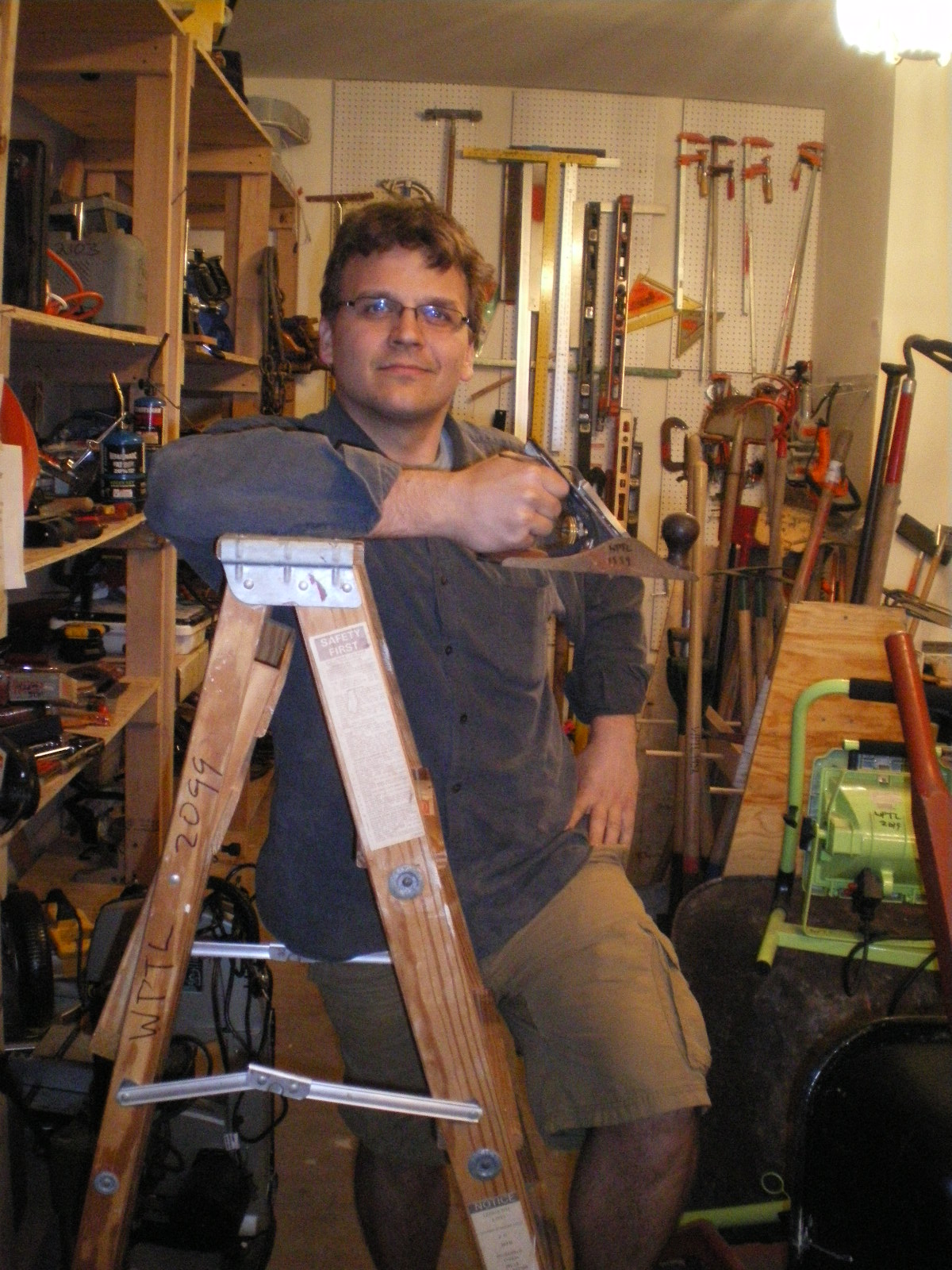 Michael Froehlich of the West Philly Tool Library| Image via westphillytools.orgMichael Froehlich never thought his proposal would get so many Facebook hits.
But by the end of State Farm's Cause An Effect competition, Froehlich and the West Philly Tool Library, an organization that loans home maintenance tools out to local residents, had amassed a whopping 22,000 votes in support of their cause.
The West Philly Tool Library, along with Neighborhood Bike Works in north Philadelphia, were two of the lucky organizations chosen to win grants from State Farm's Cause An Effect competition.
The contest received 3,000 applications from do-gooders around the country seeking to make a difference in their communities through safety, education or development initiatives. Of those applicants, 100 finalists where selected to compete online for the most Facebook votes.
"I did not think we would get so many votes," says Froehlich, who garnered enough support to receive one of State Farm's 40 grants. "It was a big surprise."
Even more surprising than the votes was the prize.
Each of the winners received $25,000 to help expand and continue their operations in the community.
Neighborhood Bike Works will utilize the grant money to expand its Earn-A-Bike program to 60 kids. The Earn-A-Bike teaches classes in bicycle maintenance and saftey while providing kids with their very own bikes.
The Tool Library will also be looking to expand its services with the grant money.
"We are really really excited about this," says Froehlich. "Our current annual budget is $15,000. This almost doubles that. It's a potential game changer."
With this extra influx of funds, the West Philly Tool Library is already working on several plans to better serve the neighborhood. These include expanding their summer hours, hiring a tool mechanic to keep the equipment in quality condition, and buying lots of additional tools.
"As many of our members know, you could come to the library for a weed-wacker and we might be all out of them that day," says Froehlich. "With this new equipment we want to pretty much guarantee that there will always be tools in stock."
For information about the West Philly Tool Library, visit their website. To apply for their open tool mechanic position, e-mail a cover letter and resume to Michael Froehlich at michael@westphillytools.org.
For more on Neighborhood Bike Works and their iniatives, visit their website.