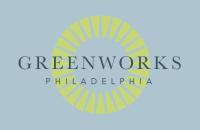 Greenworks Philadelphia is offering funding to small business owners for energy efficiency projects. | Image via phila.gov/green/greenworksEnergy efficiency improvements can be a major boon to small businesses, lowering energy bills and increasing savings each month. But for many businesses, the high costs of these improvements can put energy efficiency out of reach. Luckily, the Philadelphia Commerce Department is here to help.
For a short time, the Commerce Department is offering its Greenworks Small Business Energy Efficiency Rebate program to a limited number of projects. The rebate program encourages businesses to make investments in efficiency by reimbursing owners for improvement projects involving lighting, HVAC equipment, major appliances, electric motors and energy management control systems.
To receive the rebates, the proposed project must:
Be ready to begin immediately.
Reduce energy consumption by at least 20 percent.
Meet select payback period requirements; 10 years or less for non-HVAC projects and 15 years or less for HVAC projects.
Provide two separate estimates for the costs of improvements. One estimate must come from a minority, female or disabled-owned business.
Be completed by July 20, 2012.
This opportunity is too good to pass up, so be sure to submit all applications by the deadline, May 30 at 5 p.m. Download an application here. And for more information, contact Jonathan Snyder at jonathan.snyder@phila.gov.