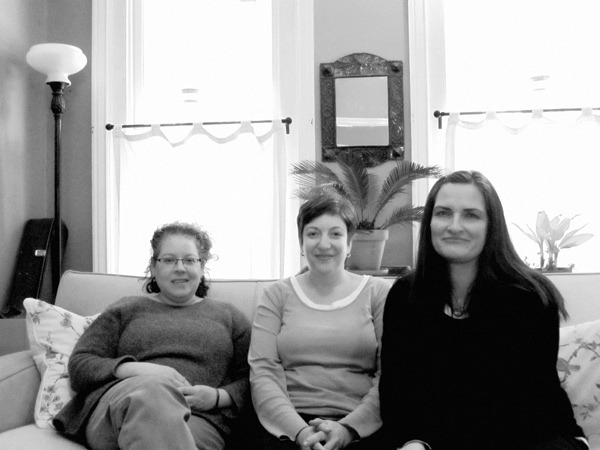 Lee StabertGRINCH spurs change in Chestnut Hill
Chestnut Hill might be one of the city's most verdant neighborhoods, but it has a long way to go before becoming its greenest. Moving the Northwest Philly enclave closer to that goal is the mission of GRINCH (Green In Chestnut Hill), a community organization approaching its first birthday.
GRINCH started with Amy Edelman, owner of the Night Kitchen Bakery on Germantown Avenue. A few years ago, Edelman decided she wanted her business to be certified by the Green Restaurant Association. It was a long, exhaustive process, but with the help of a consultant, Night Kitchen satisfied all the requirements. (The trickiest was eliminating Styrofoam; the bakery never used it for any of their packaging, but the cake dummies in the window had to go.)
"I realized as the process was going on that I wanted to reduce my carbon footprint," says Edelman. "And I realized that there were other businesses out there that wanted to as well." Already a member of the Chestnut Hill Business Association, Edelman partnered with both the Mt. Airy Business Association and the Apothecary Garden, another local business, to launch monthly seminars on composting, recycling and sustainability. They were incredibly well-attended, and showed that there was an appetite for change in the neighborhood.
Soon after, Edelman ran into Jennifer Reed, an old friend. They got to talking about opportunities for expanding these sustainability initiatives to the whole neighborhood, not just business owners. GRINCH was born. A few months later, fellow resident Alix Rabin came on board to help out.
From the beginning, their first priority was recycling. Germantown Avenue, Chestnut Hill's main shopping thoroughfare, doesn't have pedestrian recycling. At last year's Garden Festival, GRINCH recruited a horde of high school students to patrol the Avenue, collecting recyclables from festivalgoers. They'll do the same thing this year—and hope that a full-time, permanent solution is around the corner.
GRINCH has also organized workshops with students from the Jenks School to teach them about recycling and reducing trash. In November, the organization hosted their first "Weird Waste Day," an event that collected over 10,000 pounds of used electronics. It was so successful that they're throwing another one on Saturday, April 10 (see event listings on p. 29 for details).
In January, GRINCH teamed up with a few other neighborhood organizations for a Christmas tree recycling event. "We were worried about getting 100 to cover the cost of the woodchipper," says Edelman. "We ended up getting 260 trees. It was the very first time we'd held that event, and we're going to do it every single year."
Other upcoming plans include the addition of a GRINCH-engineered "Eco-Alley" to Chestnut Hill's annual Garden Fest. Located on West Highland Avenue, this offshoot will feature green vendors and organizations (including Grid).
Chestnut Hill has a bit of an uptight image—especially in comparison with its Southeast neighbor Mt. Airy, a longtime hotbed for community activism and environmentalism (in no small part due to the incredibly influential and storied Weaver's Way Co-op). But that is changing, as young people and new businesses, lured by the beautiful historic homes and tree-lined streets, move in and start getting involved. GRINCH is hoping to be instrumental in guiding the neighborhood to a more sustainable future. As Rabin quipped, "This isn't your grandmother's Chestnut Hill."
For news and upcoming events, visit GRINCH's blog at greeninchestnuthill.blogspot.com.