PHS Tree Tenders – Fall Basic Training
September 22 @ 6:00 pm

-

October 13 @ 8:00 pm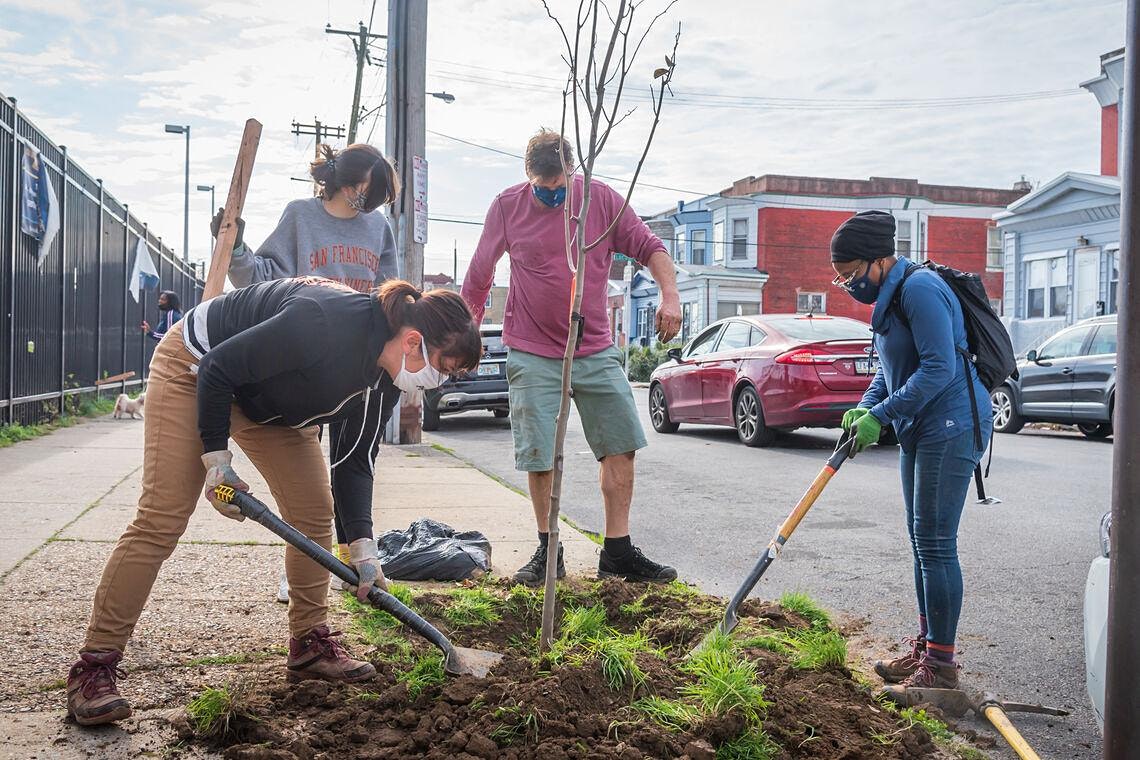 Become a neighborhood greening hero and enjoy the fellowship of more than 6,000 Tree Tenders in the Greater Philadelphia area!
Register for the upcoming PHS Tree Tenders Fall Basic Training webinar to learn the basics of tree biology, identification, planting, and care. As a participant, you will be joining one of the nation's oldest and most respected volunteer urban tree care programs.
This four-part program will take place virtually over Zoom from 6:00 – 8:00 pm on Thursdays beginning September 22 through October 13.
Participants will also be invited to attend one of the optional hands-on Outdoor Workshops on Saturday, Oct. 15 10:00 am – 1:00 pm and Sunday, Oct. 16 from 12:00 – 3:00 pm. Registration and more details will be available for these at a later date.
For information on available scholarships, please contact trees@pennhort.org.
Details
Start:

September 22 @ 6:00 pm

End:

October 13 @ 8:00 pm

Website: