Have an event that will fit well on our calendar?

Walk Around Philadelphia Friday, February 10th from 61st and Baltimore
February 10 @ 9:00 am

-

5:00 pm

$25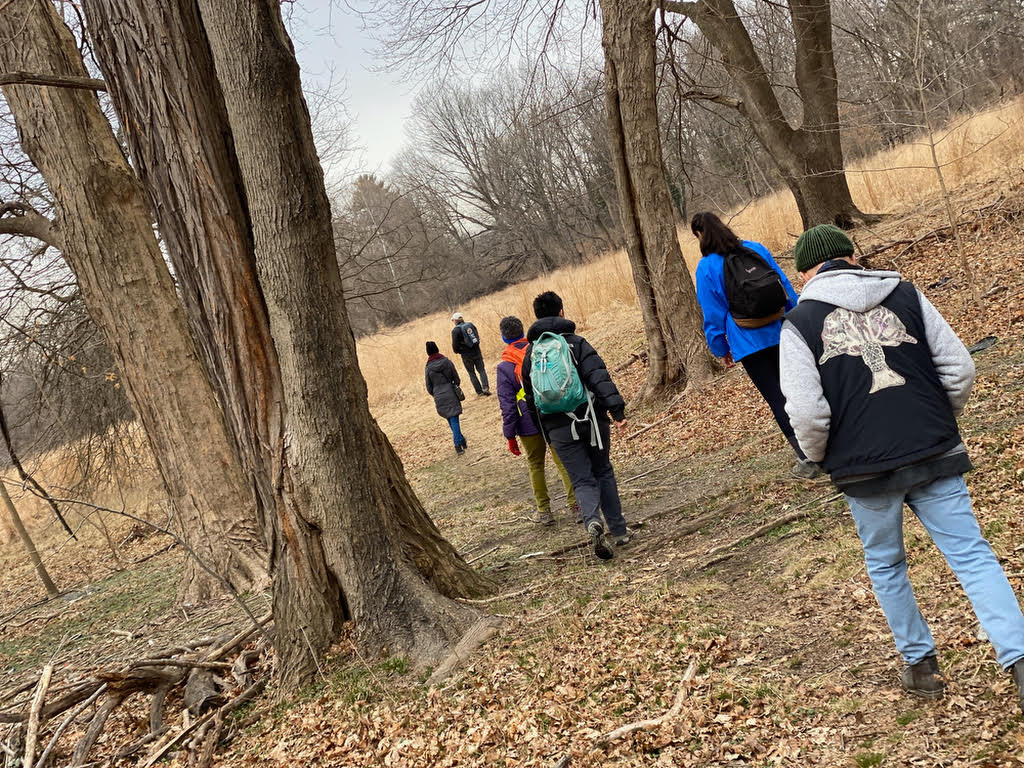 Since it's 4-person artist residency origins in 2016, Walk Around Philadelphia has grown into a pilgrimage experience where hundreds (ranging in age from 12 to 94) have set out to explore the city's border. Walk Around Philadelphia is an opportunity for adventure and discovery close to home. It provides a physical challenge & sense of personal accomplishment. It cultivates civic pride & a humbling sense of scale. Along the way are opportunities to ponder themes of social & environmental justice, infrastructure & ecosystems, commerce & incarceration, indigenous history & colonization, privilege & access, and of course borders & boundaries.
This year, we'll be journeying counterclockwise over three weekends in February, in small and big groups, with special events along the way including a festive dinners at the end of walk days and programming at the Schuylkill Center in conjunction with the exhibit Walking The Edge.
This segment is estimated to take roughly 9 – 10 miles and 5 – 6 hours. Your mileage may vary depending on choices made by your group, and there will be options to walk a partial segment & depart / get picked up along the way if necessary.
If you'd like to join the walk and finances are a barrier, please reach out to walk@jjtiziou.net. We can accommodate some free registrations and have a limited number of stipends available to help cover costs such as transportation, supplies, childcare or time off from work.