Have an event that will fit well on our calendar?

Stories of Community Resilience, Identity and Power — presented by IPMF
October 6 @ 6:00 pm

-

9:00 pm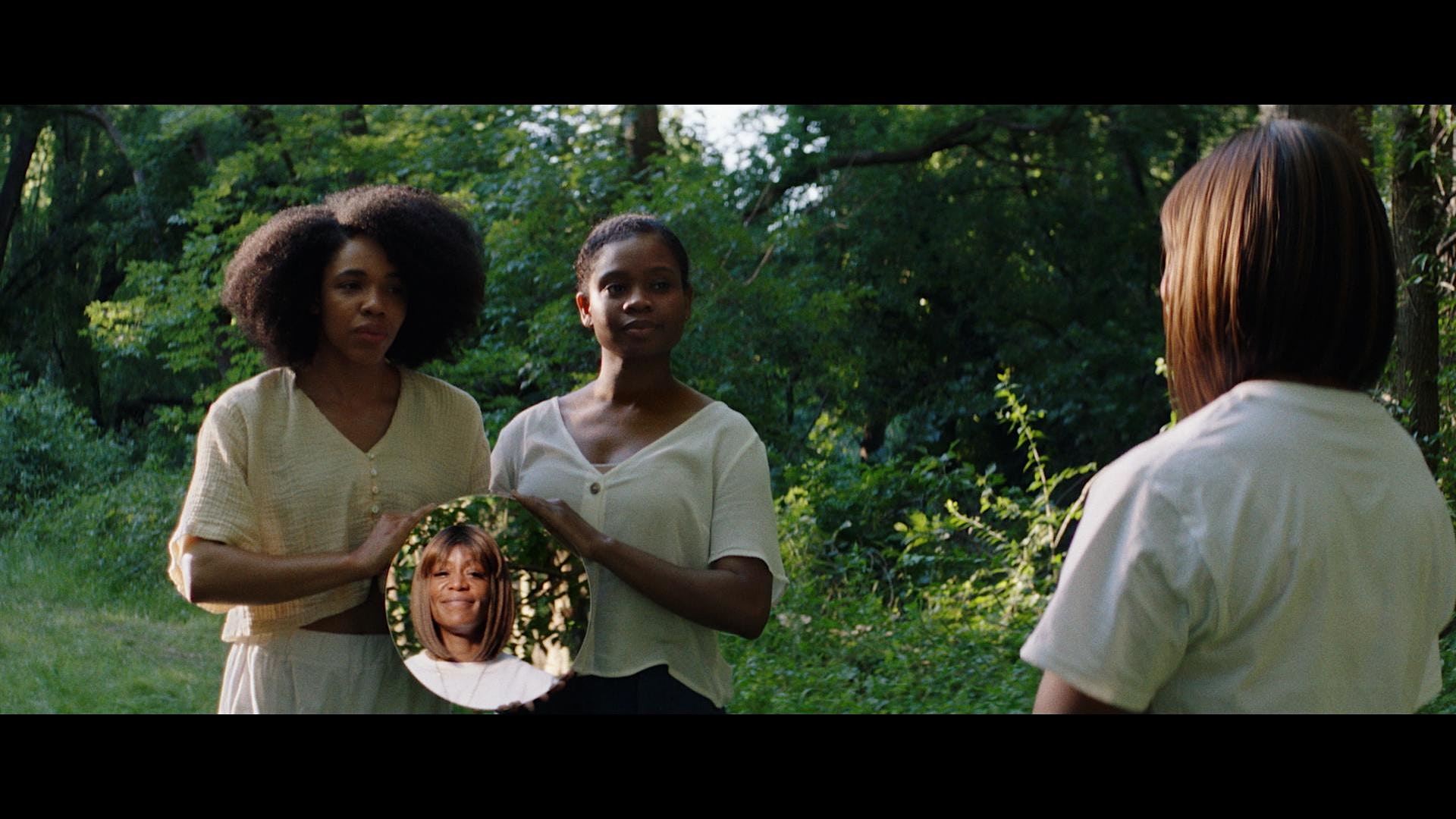 Join us outdoors at PhillyCAM for a screening featuring the work of Independence Public Media Foundation filmmaker grantees.
This event is a part of PhillyCAM's People Powered Media Fest (PPM Fest; Oct 1-31)—presented by Independence Public Media Foundation (IPMF) and produced by cinéSPEAK.
PPM Fest 2022 theme is Building Community Power uplifts all the ways grassroots media makers, activists, and organizers create collective impact through teamwork across cultures and genres.
—
**EVENT FLOW**
DOORS @ 6:00PM — Come early to mix n' mingle and enjoy light refreshments by Vannah Banana (vegan ice cream) and Amy's Pastelillos (Puerto Rican turnovers)!
FILMS @ 6:45/7PM—with Q&A with filmmakers to follow —moderated by Nina 'Lyrispect' Ball, an award-winning lyricist, author, educator.
—
**RAIN DATE: Friday October 7th** This event is not rain or shine. If we need to postpone or cancel, we will notify all potential and registered guests via an email blast and on social media. We will make this call no later than 12pm on Thursday October 6th.
—
**TICKETS**
GENERAL ADMISSION: FREE! *Registration is Required* Seating is very limited and first come, first served.
—
ABOUT THE PROGRAM:
Showcasing films about the individual and collective search for identity, justice, and healing, created by IPMF-supported filmmakers.
Program Run Time: 78 minutes
Featured Films (in order of presentation):
One Magenta Afternoon
Dir. Vernon Jordan III / 8 min / 2022
The lesson is love: when Pop Pop and his grandson, Les, play jazz, they summon six queer spirits and tumble through their memories.
Wisdom Gone Wild (excerpt)
Dir. Rea Tajiri / 9 min / 2022
In this moving and original reflection on aging, mortality, and transformation, Rea Tajiri partners with her mother, Rose Tajiri Noda, to create a film about the final sixteen years of Rose's life as a person living with dementia. Together, they nurture their connection through listening, art, and music. Rose performs songs from her youth, providing the soundtrack for time travel, as we witness her evolution across nine decades of living. Delicately weaving between past and present, parenting and being parented, the film reflects on the unreliability of memory and the desire to reinvent one's own life when memories fail us.
Untitled Puerto Rico Food Doc (formerly, Ave Maria; in-progress)
Dir. Tristan Santana / 22 min / 2021
This is an assemblage work sample laying out the foundation for our first act as well as the lead-in for our 2nd act. To Note: Temp color & sound mix; no graphics, animation, L3s or b-roll included. A number of key interviews that are yet to be filmed are missing as well — Zoom interview clips are place holders.
This Too Is Liberia (teaser)
Dir. Artina Michelle and Marcus Clarke / 3 min / 2022
"This Too Is Liberia" is an intimate invitation into post war Liberia through the eyes of local surfer and, Waves For Change, surf therapy coach Melvin S. Kabakole Jr. This excerpt is a teaser for the upcoming feature length documentary that was recently spotlighted on CNN's "Inside Africa."
The Command Center to Bring Women Home
Dir. Wren Rene and Madeleine Hunt Ehrlich / 21 min / 2022
"The Command Center to Bring Women Home" is an imagined space run by formerly incarcerated women for recently released women. In the command center, there is a room for mother's to reunite and heal with their children, there is a touching room where women are able to hold and comfort one another, and there is a grieving and atonement room where women are able to grieve not only what they lost while serving time, but also those they have harmed. In this fictional space, real testimony will be presented by women who are living these experiences today.
Succulent City
Dir. Mike Attie/ 3 min / 2021
Philadelphia's urban farms are the setting for spoken word and music performances that dismantle stereotypes of agriculture and slavery and create a future imagined by ancestors where all voices carry and all hands build. The short features Urban Creators and Life Do Grow farm and premiered as a part of the Smithsonian Museum's new "FUTURES WE DREAM" exhibition. Created by Philadelphia-based filmmaker Mike Attie, most recently the winner of the grand jury award at AFI Docs, in partnership with PhillyCAM and poet Keyssh Datts.
Philly Community Wireless Documentary
Produced by Big Picture Alliance / 9 min / 2022
"Philly Community Wireless" is a short documentary about a free community-based wifi network in Norris Square rooted in the belief that the internet is a human right. The film was produced through the Big Picture Alliance's Media Futures workforce program in partnership with Philadelphia Community Wireless, Norris Square Neighborhood Project, and People's Tech Project.
—
ABOUT THE VENUE — PHILLYCAM:
Please Note: This event will take place outdoors in the garden immediately next to PhillyCAM. Entrance to the event is located on Ranstead Street just east of 7th St. Seating is first come, first served. The bathrooms are located inside PhillyCAM a short ½ block away. Masks are required when indoors.
Parking: Street parking is available on 7th Street, however, it is very limited. There is a parking garage at the corner of 7th St and Ranstead St. Entrance is on 7th.
Mission / Vision:
PhillyCAM provides transformative opportunities for people and communities to express themselves, to learn from each other, and to produce and share media reflective of experiences of everyday people.
We envision an equitable society in which media reflects and represents our communities, builds community power, and enables all people to have access to media tools to critically analyze media and to participate in media creation.
Follow the Journey–>
@PhillyCAM (Instagram; Twitter; Facebook; Vimeo)
—
**COVID-19 SAFETY MEASURES WILL BE IN PLACE**
—OUTDOORS: MASK WEARING IS REQUESTED WHEN NOT EATING AND DRINKING
—INDOORS: MASK WEARING IS REQUIRED TO UTILIZE THE BATHROOMS
—FEEL UNWELL? BEEN IN CONTACT WITH SOMEONE WHO TESTED POSITIVE FOR COVID-19? PLEASE STAY HOME. Again—if you have been in contact with someone diagnosed with Covid up to 14 days before the event…please stay home.
—GOT QUESTIONS?? Hit us up: info@cineSPEAK.org
—
ABOUT INDEPENDENCE PUBLIC MEDIA FOUNDATION:
Mission / Vision:
The Independence Public Media Foundation funds and supports creative, community-centered media and media making across Greater Philadelphia. The Foundation's goals reflect an expansive definition of media, including journalism, digital equity, and creative expression, as a pathway for building power with communities. Through grant-making and other programs, IPMF supports building and strengthening networks of people who are creating and sharing information, ideas, and stories for justice and change.
Follow the Journey–>
@IPMFoundation (Twitter)
—
ABOUT CINÉSPEAK:
Mission / Vision:
We are a Philadelphia-based cinema organization that engages diverse audiences through our independent, repertory and foreign film programming; creating space and centering the stories of individuals and communities that are often underrepresented in mainstream cinema.
We promote community togetherness and global understanding by engaging film enthusiasts while cultivating the next generation of discerning moviegoers; encouraging people to demand social justice both on-screen and throughout society.
Follow the Journey–>
Details
Date:

October 6

Time:

6:00 pm - 9:00 pm

Website:
Venue
699 Ranstead Street, #Suite 1




Philadelphia

,

PA

19106

United States
Organizer