Have an event that will fit well on our calendar?

Meet the Winds: Online Artist Talk
February 2 @ 6:00 pm

-

7:30 pm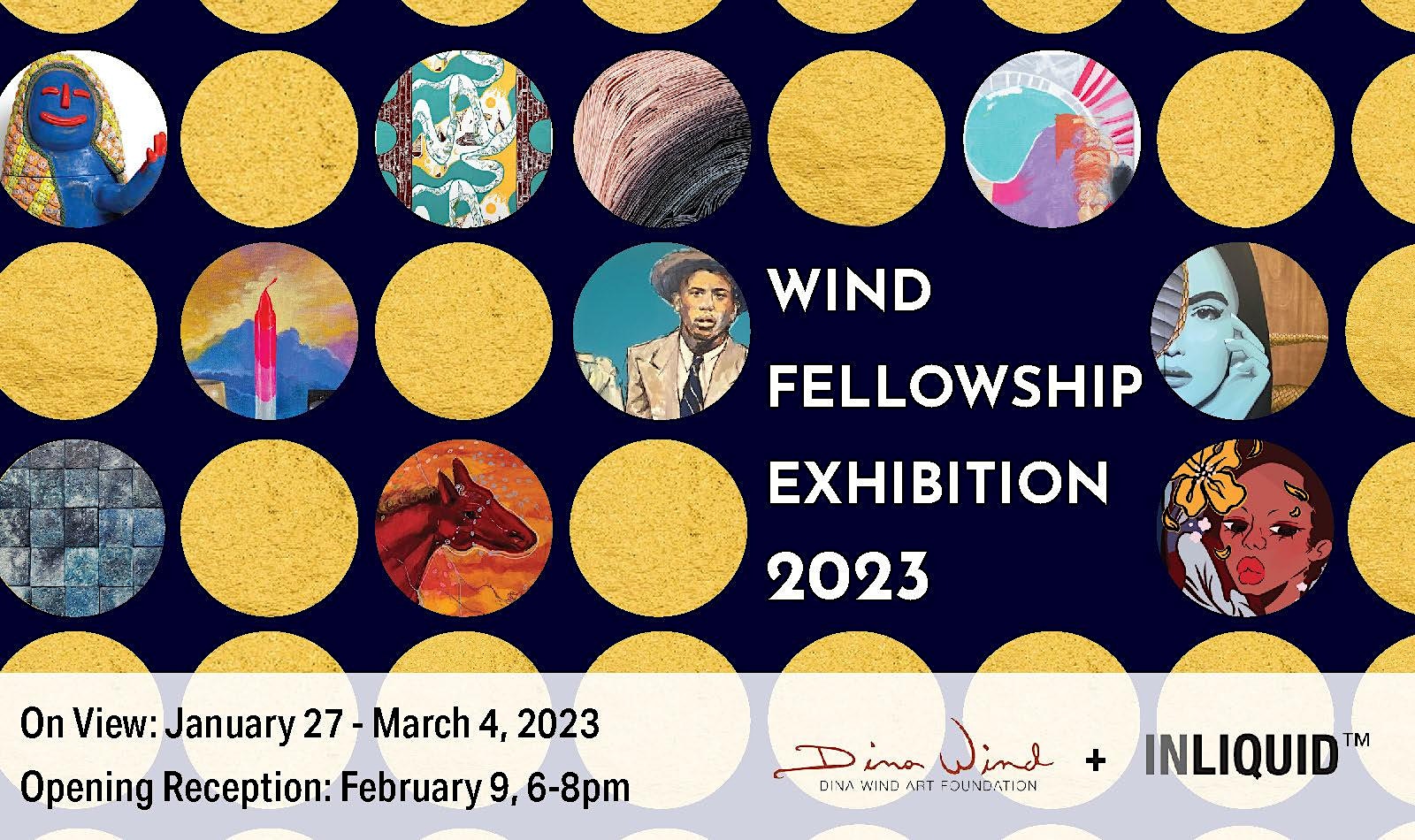 Join us virtually to learn more about this year's InLiquid Wind Fellows!
Please join us virtually on Thursday February 2nd from 6-7:30 PM for a special Pecha Kucha style presentation from this year's InLiquid Wind Fellows. Pecha Kucha is a presentation format where presenters have 20 slides that they talk about for 20 seconds each – which limits their total time to 6 minutes and 40 seconds.
The 2023 Wind Fellow recipients are comprised of ten noteworthy emerging artists from the Philadelphia area:
Dara Haskins | Carolina Marin Hernandez | Lisa Jungmin Lee | Kimberly Neff | Magdalena Rieders | Athena Scott | Stephanie Van Riet | Samara Weaver | Shahvteeaylah Williams | Meg Wolensky
From January 27 through March 4, 2023 the InLiquid Gallery is pleased to present the second annual Wind Fellowship Exhibition. This exhibition showcases the stunning contemporary work of artists from diverse backgrounds, bringing them into vivid communication with one another. These conversations contend with profound elements of the human experience, weaving together themes surrounding marginalized identities, femininity, spirituality, and the man – and animal – built enviroments that surround us. By exploring these themes through mediums which range from paint and murals to prints and sculpture, the Wind Fellow recipients collectively push the boundaries of medium and message, creating a nuanced platform to ask questions about ourselves and the places we inhabit.
This program is brought to you by InLiquid in partnership with the Dina Wind Foundation.
ABOUT INLIQUID
The InLiquid Gallery is the physical expression of InLiquid's mission as a hub for visual art in Philadelphia. As a non-profit providing opportunities and a platform for enhanced exposure for local artists, The InLiquid Gallery is the first permanent space that offers rotating curation of artist members' work along with regional and national artists. The Gallery aims to provide the local and visiting public with a social destination where artwork can be seen, enjoyed, experienced, and purchased.
ABOUT THE DINA WIND FOUNDATION
Using the power of art, The Dina Wind Foundation helsp make the world a better place by celebrating differences, offering exposure to innovation and supporting relevant, inspiring initiatives. Their roots are working with innovative artists, sculptors and institutions in the Philadelphia region. Simultaneously they seek to develop new audiences and partnerships, offering hope and opportunity while building a community of independent minded creators. They empower differences and transform lives.
Details
Date:

February 2

Time:

6:00 pm - 7:30 pm

Website:
Organizer