Have an event that will fit well on our calendar?

FABSCRAP PHL Volunteer Session: Friday, March 24, PM session
March 24 @ 1:00 pm

-

4:00 pm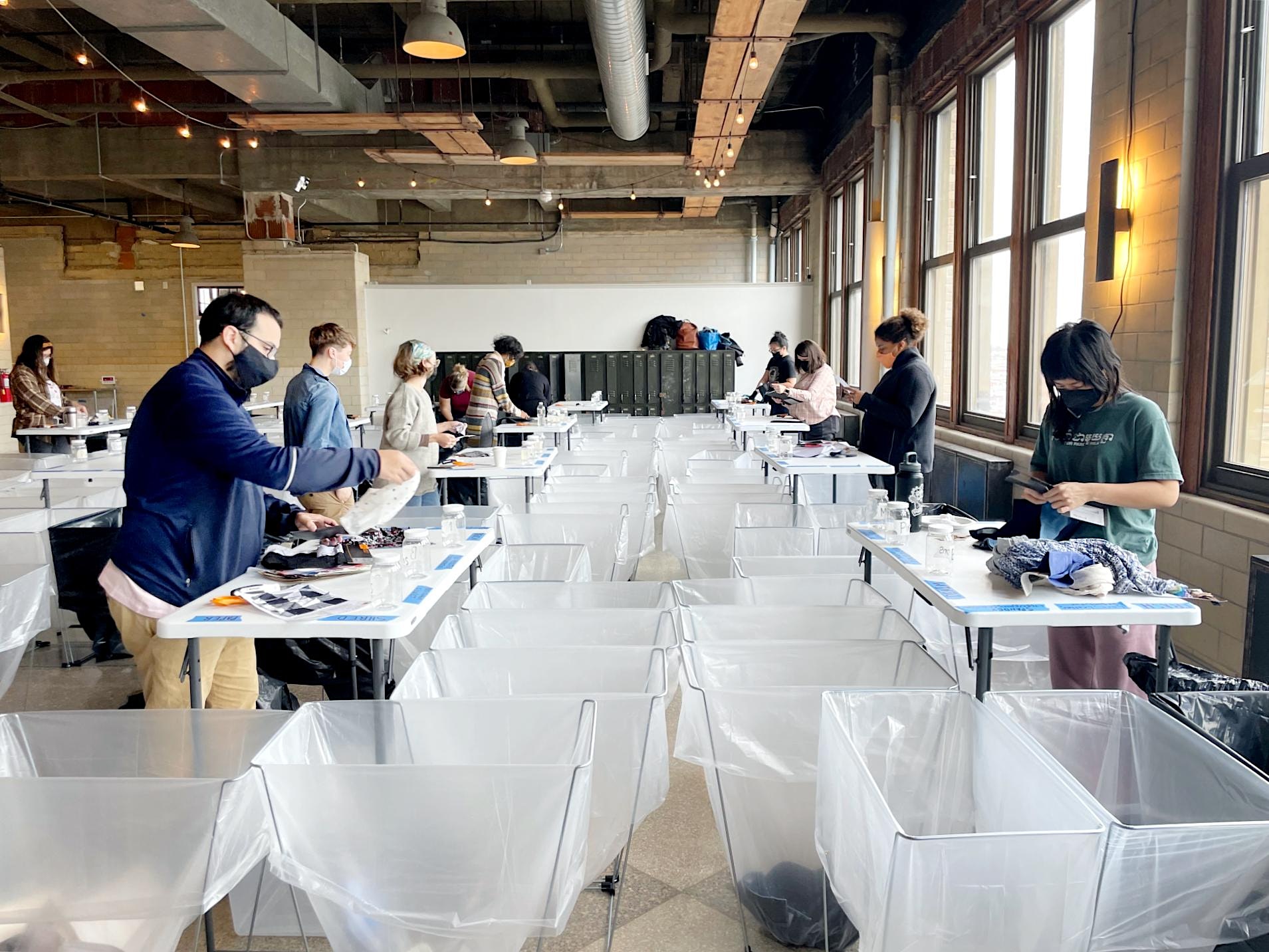 FABSCRAP needs your help to save designer textiles from landfills! It's easy to learn, fun to do, and a safe way to help out.
FABSCRAP Philly needs your help to save designer textiles from landfill! Volunteers will sort through fabric samples and swatches, separating fabric from paper headers and folding large, usable fabric to be saved for reuse.
When registering, choose:
First Time Volunteer Sorter if this is your first time volunteering with us
Return Volunteer Sorter if you've sorted with us before
Note: If you choose to donate, please make sure that you also choose a sorter ticket.
FABSCRAP Philly is committed to keeping our volunteers, community, and team safe:
All visitors are encouraged to wear a mask in the FABSCRAP warehouse.
Volunteer stations are comfortably spaced apart for individual use (unless you opt to share with a friend)
Cleaning and sanitizing of volunteer stations and frequently touched surfaces will take place between all volunteer sessions.
The FABSCRAP team will be wearing masks.
Hand sanitizer is available.
We ask that volunteers cancel their session and stay home if they are experiencing COVID-19 symptoms including fever, cough, and/or gastrointestinal issues (see additional info from the CDC). Additionally, please cancel your session and stay home if you have been diagnosed with COVID-19 or had direct contact with an individual diagnosed with or suspected to have COVID-19 in the past 14 days.
Thank you for being part of our work and mission! When you sign up, please consider donating to keep us operational as a sustainable resource – FABSCRAP is the only option available for the fashion industry to recycle and redistribute unused material, and the most accessible way for consumers to find saved-from-landfill fabric, trim, leather, and yarn.
Want to get more involved? We are sending monthly invites to become a Reuse Volunteer to those who have volunteered 10 or more times! Reuse Volunteers help process materials in our Reuse bins after they leave the initial sorting table. It's a great opportunity to understand the deconstruction of sample garments, what types of items are donatable or mendable, and how materials are processed for reuse or recyclability. We monitor our Eventbrite registrations closely. If you think you may have completed 10 sorting sessions and did not receive an invitation to sign up, let us know at volunteer@fabscrap.org using the email you register for sessions with.
Please read below for additional information on volunteering, including other changes at the FABSCRAP Philly warehouse due to COVID-19.
—
What to expect:
Welcome: Intros and overview of FABSCRAP (10 minutes)
Training: Learn how FABSCRAP sorts fabric for recycling (15 minutes)
Sort: Sort through fabric samples and large pieces, pulling out usable fabrics for reuse and removing hardware and paper from fabric swatches for recycling (~2.5 hours)
Shop for fabric! (1 hour)
***Sorting fabric requires the use of sharp scissors and moderate lifting (20-30 lbs). By registering for a session, you are confirming that you have read, understand, and agree to the volunteer waiver.***
***Volunteer Waver Link Here: https://fabscrap.org/volunteerwaiver***
Tips for a successful volunteer session:
Dress comfortably and wear comfortable shoes as most volunteers sort while standing; we can provide chairs if you prefer to sit
Bring your own bag to carry home any material you shop for!
We play music, but feel free to bring headphones
Feel free to bring water or beverages with a cap/lid; there are also vending machines in the building
As the weather gets cooler, windows will only be open for ventilation depending on the outside temperature
Please be sure to register for every session you plan to attend, and if you are unable to attend – especially if you are showing symptoms of COVID-19, have been diagnosed with COVID-19, or had direct contact with an individual diagnosed with or suspected to have COVID-19 in the past 14 days – cancel your ticket so that others may sign up for your space
As a thank-you for completing a 3-hour volunteer session, we're happy to:
Give you 5 pounds of fabric for FREE and a 30% volunteer discount on any additional material you'd like to purchase… OR
Waive the fee for recycling personal sewing scraps, up to 10 pounds… OR
Sign a community service form
***FABSCRAP does not accept used garments or home linens for recycling.***
THESE DIRECTIONS ARE IMPORTANT:
The FABSCRAP Philly warehouse is located in Unit 601 within BOK, which is accessible by foot, bike/scooter, car, subway, and bus.
SUBWAY: Broad Street Line to Snyder Station
BUS: 45, 47, 47M, 79 Lines
BIKE: Approach BOK's Pedestrian Entrance on 821 Dudley Street, between 8th and 9th Street. Free outdoor bike parking is available next to the entrance on 9th Street. BOK is an Indego bike share location with a kiosk located on the corner of 8th and Mifflin Street.
DRIVING: For I-76E and I-76W, take Exit 350 towards Packer Avenue. For I-95S, take Exit 20 towards Washington Avenue. For I-95N, take Exit 17 to merge onto PA-611N/ S Broad Street.
Limited, two-hour on-street parking is available surrounding BOK.
How to locate FABSCRAP Philly within BOK:
At the bottom of this page, and in your confirmation email, is a QR code, which works as a virtual key at the 9th Street entrance of Bok.
To the right of the door is a digital screen where you can scan this code.
1) Click the "Virtual Key" button on the home screen.
2) Hold the QR Code in front of the camera, located on the left side of the screen
When you hear a buzz/ding, the door unlocks so you can enter. The west elevator to our space on the 6th floor will be in the first hallway on your right when you enter through the 9th Street doors. The Dudley Street entrance of BOK is open to the public and does not require a key code. If you enter at Dudley, continue down the hallway and up the ramp until you reach the welcome desk. Take a left at the desk and another left right before the double doors. The west elevator is just around that corner- painted yellow and blue. We are on floor 6! Click 6 and eagerly await your arrival at our warehouse!
***(For ramp access, please use the ADA entrance on Mifflin St. The attendant at the Ambassador Desk will guide you to the West Elevator)
Need assistance? Contact us at (445)-300-8980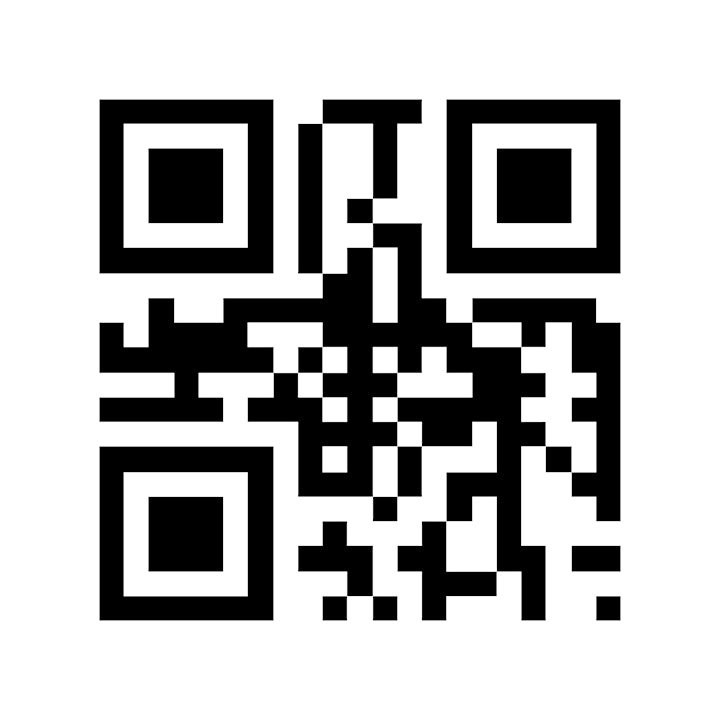 Details
Date:

March 24

Time:

1:00 pm - 4:00 pm

Website:
Venue
BOK

1901 S Ninth St., Unit 601A




Philadelphia

,

PA

19148

United States