Have an event that will fit well on our calendar?

Earth Justice & Blues Epistemologies: Our Life-Sustaining Cultural Practice
September 12, 2022 @ 5:30 pm

-

6:30 pm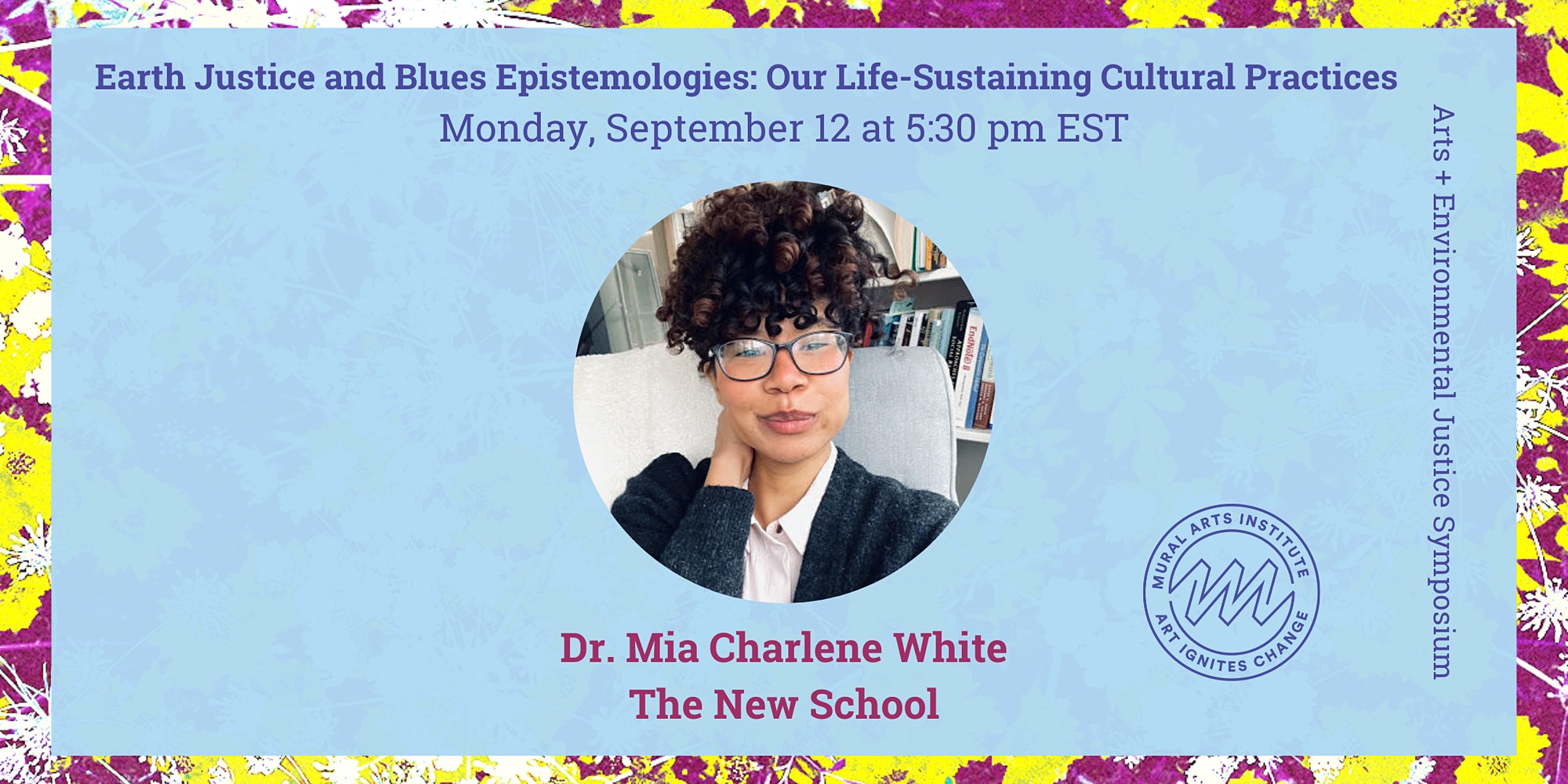 Join Us!
Dr. Mia Charlene White will outline the relationship between cultural production and Earth Justice using specific resistance projects practiced by historically marginalized communities. By connecting these cultural practices to a broader conceptual framework called "blues epistemologies," Dr. White will use her positionality as a radical geographer to provide generative ideas for linking embodied, place-based organizing to theoretical ways-of-knowing. Participants will come away with concrete examples of community resistance as well as introduction to a theoretical model that links social ecologies/community-based resistance and concepts rooted in the Black radical tradition.
The Mural Arts Institute is hosting a two-week long series of events exploring the intersection of environmental justice and art. Building upon the work of artists and activists stewarding this work across the country through the Arts and Environmental Justice Capacity Building Initiative, Mural Arts Philadelphia is bringing together conversations, workshops, and events that highlight transformative cultural practices and participatory public art that shift ecological, political, and social experiences of front-line communities.
This annual symposium invites you to engage with how creative people and practices are helping us explore the intersection of racial, environmental, and economic justice and meeting the specific calls of the moment. Please join us in person for a full day of programming at the Free Library of Philadelphia on September 14, and at hybrid events hosted in Austin, Bakersfield, Philadelphia, and Santa Fe from September 12 – 23, 2022.
The Mural Arts Institute is supported by The JPB Foundation and The Andrew W. Mellon Foundation.
Details
Date:

September 12, 2022

Time:

5:30 pm - 6:30 pm

Website: