Taped onto the front wall of a small office and studio in West Philly are a plethora of colorful pages marking locations throughout the city. Some places are easily recognizable, like Belmont Plateau or Mill Creek Playground, while others are lesser known community gardens and empty plots of land. To an outsider, it may look like a random list, but to the builders and designers at Tiny WPA, these spots are promising opportunities for neighborhood care and development.
Established in 2012 by Renee Schacht and Alex Gilliam, the local organization aids in revitalizing Philly through communally built projects. Examples of their work include pop-up play-sets, bus stop benches, flower beds and awnings for community gardens. Tiny WPA encourages residents to design and build for the betterment of their communities. "One of our core beliefs, at least in regards to building and design education, is to simply start with the basic need," says Gilliam, director of design and learning, who goes on to emphasize that Tiny WPA isn't building for the heck of it, but to create something of need for — and with — residents. "If it's not for the community, it's not [worth it]," Gilliam says.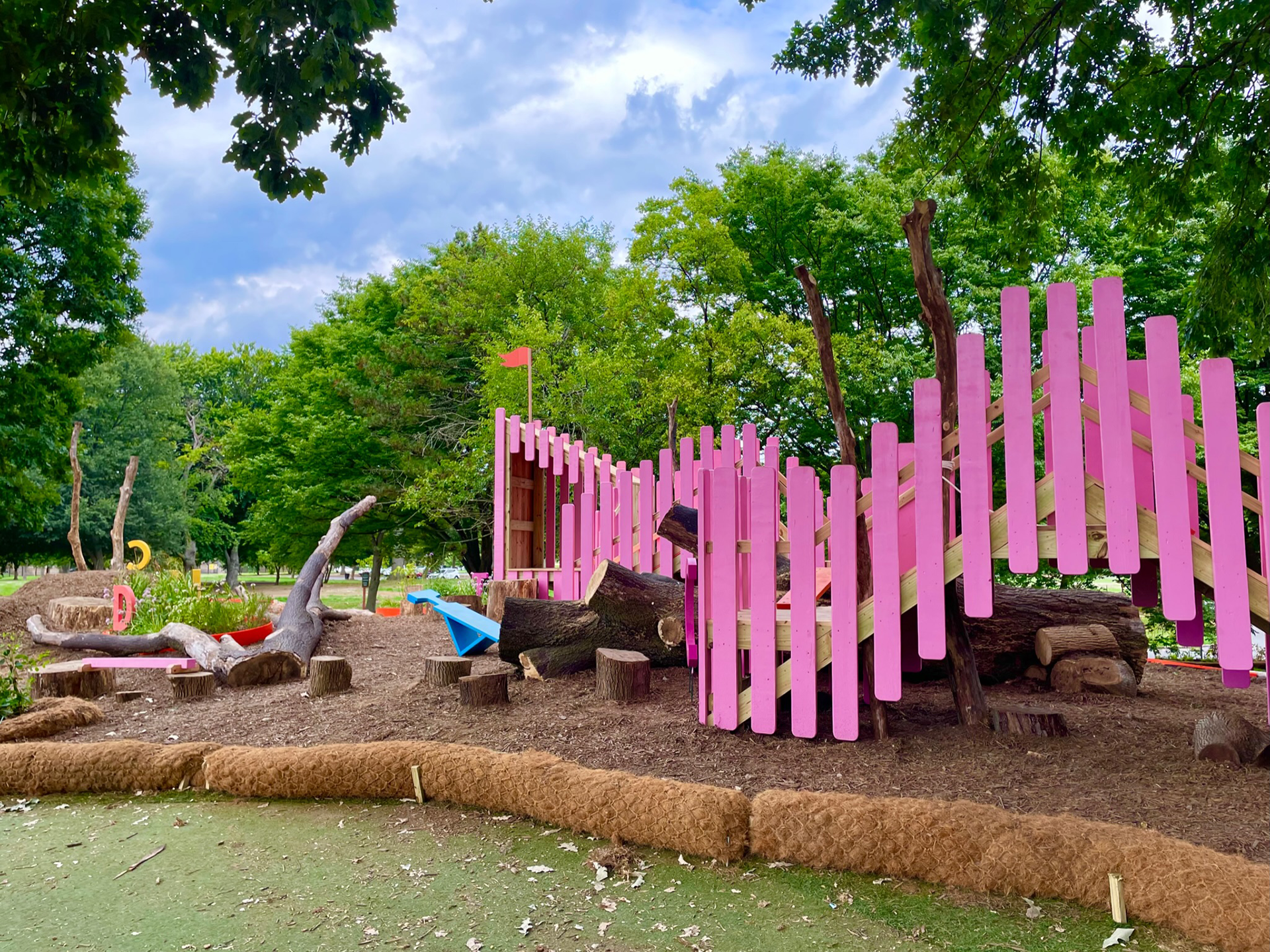 Through hands-on initiatives like their Building Hero Project, a free innovative program that teaches residents of all ages the basic knowledge of building, fabrication and design, Gilliam and Schacht are creating, as they describe, the next generation of change agents who can utilize their skills for the city's benefit and for their own career development. "When we are working with our smaller internal team and building heroes, there's the direct community bottom line, but then there's also the workforce development side of it where you have 14- to 42-year-olds who are getting paid to learn how to fabricate and lead those projects," Gilliam says.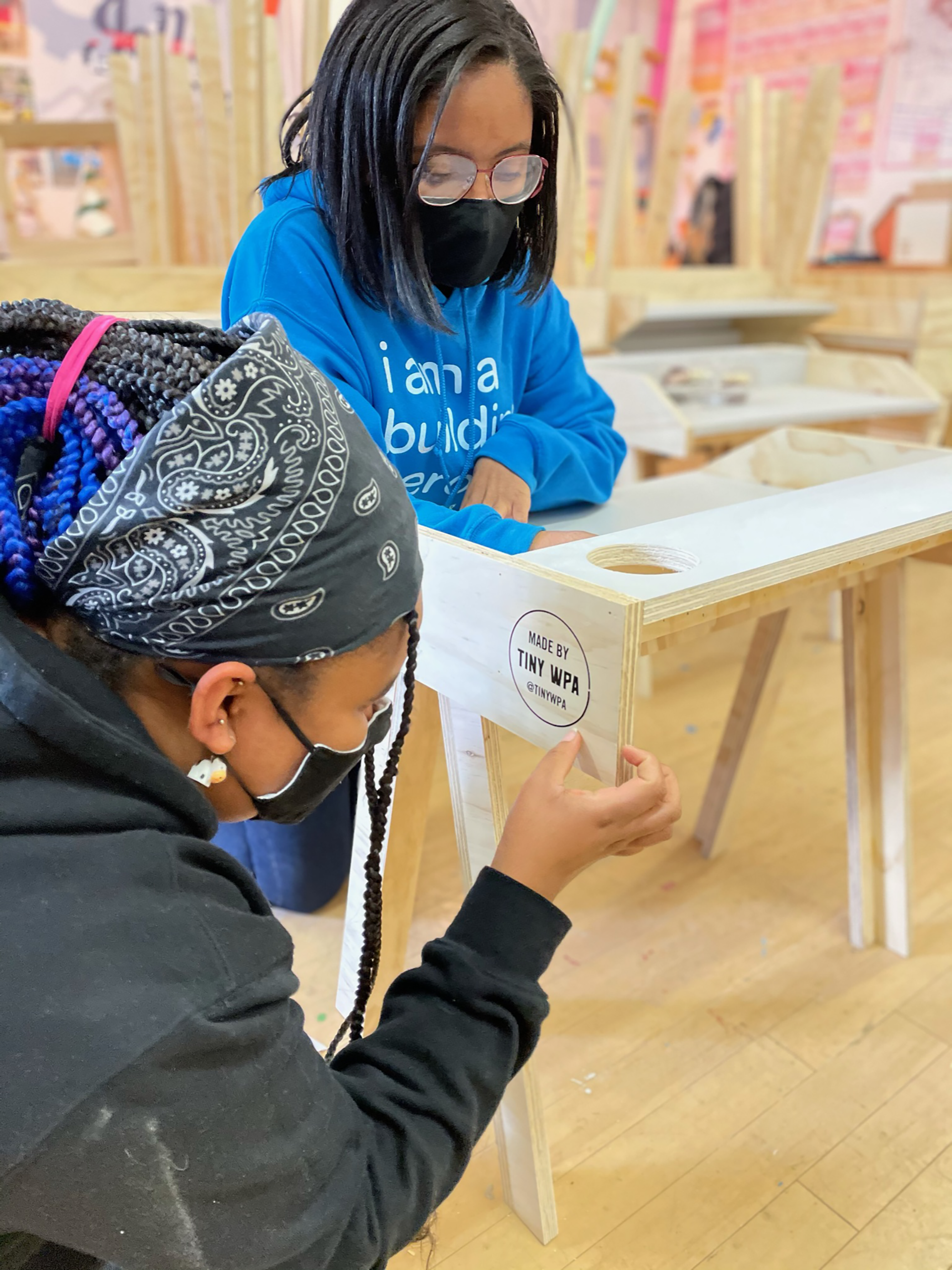 Tiny WPA's aim to address the needs of the community resulted in a sharp turn with the onset of the COVID-19 pandemic.
Gilliam and Schacht were asked if they could make desks to accommodate the new work-at-home reality. "I think one of the beauties of working here is you're working on a lot of different projects," Schacht says, "and projects change, but in this case, it was a solid six months of [knowing] what you're gonna do … you're going to keep making desks and stools — and that's it!" The result of that time: 800 desks and stools built for students homeschooled during the pandemic.
While the Tiny WPA mission is very practical, it requires considerable creativity. Tiny WPA uses reclaimed materials such as old lawn signs and lumber, and that requires flexibility when building. Gilliam and Schacht have fostered a team of creatives who explore art, culture and meaning through function. "Our favorite times are when we create something together that none of us would have created alone. That's innovative, that meets a need, that equals skills and empowerment and leadership and hopefully jobs," Gilliam says. "That's just utter joy."